1. The Map is missing after patch.
2. Where is the Ravine?
3. What is Rusty Mead, and where to get it?
4. Swamp:"Harronting Estate" (or something) in the area where there used to be stones and a sign - i can now enter it but its pitch black. Nothing there.
5: Sven: New quest is bugged. When turning in the quest the ore gets consumed, but get these messages:


Quest show as uncomplete even tho ore is gone. Tryed it multiple times. Same happens every time even with nothing else in inventory then the ore.
EDIT: 6. Lorelei quest is bugged to. When trying to turn in the fruits to her, it removes from inventory but it doesnt complete - and she gives me these messages:


+when standing next to her bed when she wakes up, she warp/fly/speedrun or something to this room.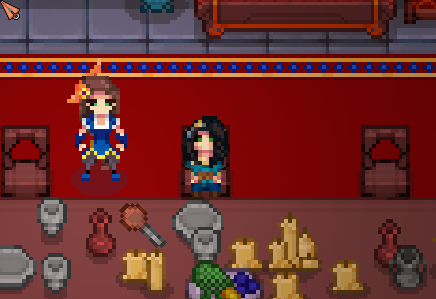 Kiera quest is also bugged. Items removed from inventory, but quest not complete. Her is her messages:


So all 3 questgivers hint about not enough room in my inventory to recive reward.